Flex Is Like a Big Family: My Experience as an Intern, and Now an Employee
Marianna Lepore
Scritto il 13 Apr 2021 in Storie
buone opportunità Flex storie di stage Youth Employment
Repubblica degli Stagisti collects the stories of young employees of those companies who have joined the RdS network. Here's Gabriella Mannara's, 28, Product Quality Engineer in Flex.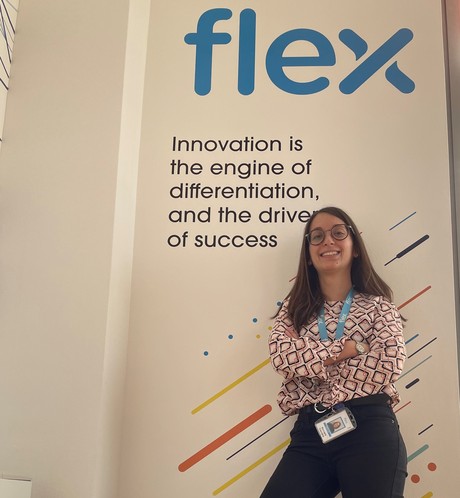 I was born and raised in Cava de' Tirreni, a little town near Salerno, and after high school I attended the University of Naples "Federico II" majoring in Biomedical Engineering. I chose that university because it was near my home town and it was possible for me to keep living at my parents' during those years. It was not so inconvenient: there were lots of students from Salerno, so we usually arranged carpooling. My parents offered to rent a house for me in Naples, but honestly, there was no need.

After my first degree, in October 2015, I decided to shake things up and enroll at what's, in my opinion, the best university in Italy: Politecnico di Milano. I got my Master's Degree in Biomedical Engineering in April 2018. During that time, I was not covered by a scholarship, so my parents supported me. If I'm here today I've got to thank them – they always helped me, economically and morally. It's not easy to live apart from your loved ones.

During the first year in Milan I stayed in a student residence, 500 euro a month all included. Then I moved into a flat with other roommates. It was really not a problem to feel welcome in Milan: some high school friends also lived in the city, and I decided to be part of Svoltastudenti, one of Politecnico's Student Union. Thanks to this group I had the opportunity to organize and carry out activities and trips for students such as cultural and sporting trips, sports activities, contests and workshops. During those years I was involved in Institutional Offices at Politecnico as a Representative of the students of my course.

I've chosen Biomedical Engineering because I wanted to be helpful to others. For the same reason since 2015 I have been an active member of AIRFA, Associazione Italiana Ricerca Anemia di Fanconi, as a volunteer: I've been responsible and coordinator for the "Gran Galà del Cuore", a charity event organized by me and a friend to raise funds for the Bambino Gesù Children's Hospital in Rome, Italy.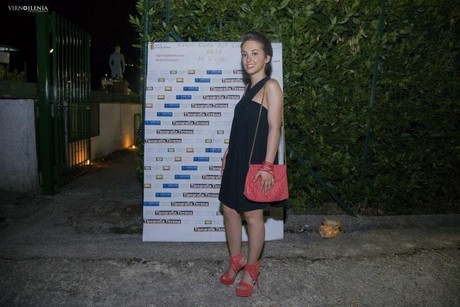 People give a lot of importance to the most known pathologies – i.e. cancer – but they often forget the others, which are problematic too – even if they are rare. Furthermore, Fanconi anemia usually get diagnosed before patients turn 12 years old. We decided to be active and do something for them, especially for children of course. This is how "Gran Galà del Cuore" started. In March 2019 I've been elected as a member board and referent of Northen Italy for this association.

The first time I heard about Flex was in 2018, thanks to Politecnico's Career Office. I submitted a spontaneous application, was called back, did two interviews in a row, and I was hired as an intern. Flex is a global design, engineering, and manufacturing company that is specialized in the design of Medical devices; it has its headquarter in San Jose in California. The internship started in August 2018 in Milan and lasted six months: I was part of the Quality Department, supporting the Senior Quality Engineer. I had the possibility to work on the whole product life cycle of medical devices, from the early stage of development through the final stages. I had the possibility to work on the whole product life cycle of medical devices, from the early stage of development through the final stages.

The internship included a 1000 euro monthly stipend. I had a good relationship with my tutor, he helped me a lot in order to understand both internal procedures and project protocols. When the internship ended, Flex offered me a permanent contract with a Ral – an annual salary – of a little bit more than 26k euro.

However, here in Milan rents are very high, and it is way too expensive to live by yourself; so for now, I still live with roommates and I get to spend my money on traveling – in December 2019, just before the Covid pandemic, I went to Florida! I recently got a pay raise, I now earn over 30k per year; my role has not changed, but I have more responsibilities.

Today I'm a Product Quality Engineer at Flex: I mainly cooperate with customers and design teams in order to define test plans, execute test activities, coordinating operators, data analysis and release test reports; I also plan and develop methods and activities related to testing activities, following international medical standards. In the future I would like to grow and maybe change my role: I'd like to become a Project Manager. I really love Flex – it's like a big family – and I hope to continue working here, if my job aspiration will be met. Before the pandemic I thought about going abroad for a while, but now I really don't want to go too far from my family. On the contrary, I would like one day to return to Salerno, to my city and family.

Since the first case of Covid in Italy, Flex offered the possibility of working from home. It was difficult in the beginning, as I was working on the final phase of a project – so it was challenging to follow the operators that were on site. But in the end everything went well. There were a lot of online meetings with other workers: it is important to have the possibility to exchange ideas with colleagues, even if only virtually. The companies also organized many virtual events and initiatives to keep the employees engaged. I started to go back to the office in July 2020, but just periodically – when necessary.

My advice to young people: try and choose an interesting internship, one that has a youth friendly and stimulating environment, one that can give you the opportunity to work with colleagues and customers from all over the world. Also, avoid the unpaid ones like the plague!

Story collected by Marianna Lepore