Interns have an operative role in UN organizations – but they're often unpaid, and that's a problem
Marianna Lepore
Scritto il 25 Apr 2018 in Approfondimenti
Fair internship initiative Global intern survey internship report
Holding a degree is no longer a sufficient qualification to enter the labor market, nor having a work experience - such as an internship - appear to be essential for a graduate's career. These are some of the outcomes of the Global Intern Survey, launched in August 2017 by the Fair Internship Initiative, an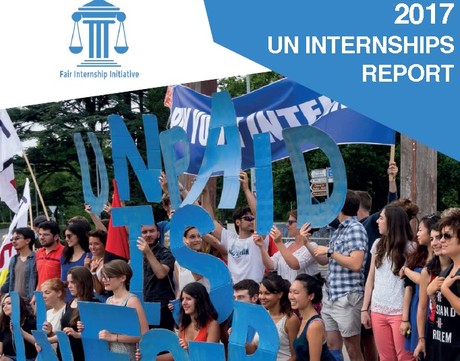 independent youth led initiative focused at advocating for quality and accessible internships. The survey was developed together with the Geneva Interns Association, the Graduate Institute Students' Associations and Intern Boards in Geneva.

The data have been presented at the end of February. These results are very important because for the first time an independent report has revealed key data on UN internships, their conditions of work and the effects of unpaid stages on job prospects. This 1st Independent Report on UN internships should now be a key tool for organizations to better understand interns' state of affairs.

What could be shocking for most readers but it is, instead, something Repubblica degli Stagisti has been discussing for many years, is that previous work experience is almost always required for entry-level vacancies and increasingly even internship openings. That's why many are forced to go through unpaid or underpaid work. This system is generally unfair, but it is even more serious when it happens in UN organizations. In fact, as the Fair Internship Initiative stated in the report, these organizations «should be coherent with their own principles and values, as well as with development objectives enshrined in the 2030 Agenda for Sustainable Development».

The explosion of internships, instead, is everywhere: in the developed world as in the developing countries.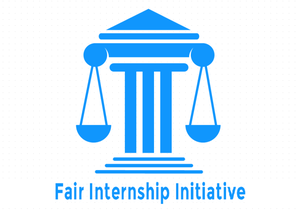 «1.5 million internships are filled in the United States alone each year, while similar estimates from the United Kingdom suggest some 100,000 internships per year», according to the report. And in some cases the number of internships advertised has even outnumbered the one of job vacancies - in direct contradiction «to Article 23.2 of the Universal Declaration of Human Rights, according to which "Everyone, without any discrimination, has the right to equal pay for equal work". Compared to both temporary work and apprenticeships, traineeships/internships seem to be the arrangements that are most at risk of pushing young people into persistent precariousness rather than supporting their entry into decent work», says the report.

Almost eight out of ten survey responders stated that their internships have helped them advance their career. But if 90 percent of paid interns say this, only 74 percent of unpaid ones think the same. This because only two out of ten former unpaid interns were usually offered a contract after the internship.

The most frequent critique to unpaid internships is that they contribute to deepening social inequalities. They are, in fact, accessible only to some. So employers are missing out on talented people and talented people are missing opportunities to advance. This is particularly troubling for some fields, in fact unpaid internships are more frequent in economic sectors as politics, media, banking, law, industries and professions dominated by people from specific economic backgrounds.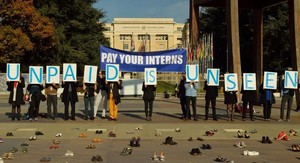 One of the survey question was dedicated to this problem, asking if an internship caused interns or his family any financial hardship, and answers are really impressing. «I used all my savings. So I lived very minimal life», «A family member was forced to sell an apartment, a vehicle and furniture because of my desire to add the prestige of working at the UN to my resume only to find out it was not worth it at all» (well, this may be a little bit overstated... but it certainly happens to families to make sacrifice for their loved ones), «I am in massive debt. More than I would be in if I had not done the internship».

Moreover, unpaid internships are less likely to have a learning plan or appropriate supervision and often they are offered to fill staff positions made redundant. What the Global Intern report states is the risk «to be a dead end especially felt by candidates from less privileged backgrounds».

Thus, it does not surprise that paid interns are much more geographically diverse than unpaid ones. If almost 56% of paid interns are from high income nationality, this percentage grow up to 68% for unpaid stages. This probably because most of available UN internships are in Europe or in the United States and the absence of financial support favors the recruitment of people already living in those countries.

The report shows the high cost for those coming from other countries, with an average of 750 US dollars only for relocation costs. That being the case, the one and only factor that can enhance the presence of people from less developed countries is to offer paid internships. Otherwise, the main factor playing a role in accepting an unpaid internship is the family economic background.

Health insurance costs is another huge problem for UN interns: only 12% of them receive financial contributions to cover health insurance costs, which is an issue especially for locations such as Switzerland or United States where costs can be really high. But if paid internships are much more likely to contribute to health insurance costs, unpaid ones never do. The paradox, says the report, is the case «of the World Health Organizations, which actively campaigns for universal health coverage, while it provides no support to cover health insurance to its interns and volunteers».

Many respondents of the Global Intern Survey feel they didn't have opportunities to learn or develop skills or that they had a learning experience. Which sounds quite in contrast with the stated objective of UN internships, namely to be only a learning experience, and a relevant problem if you think this is «one of the main justifications as to why most UN institutions provide no financial support to interns».

This report, moreover, confirms «interns have a fundamentally operative role in UN organizations, raising doubts as to whether their function is actually just to experience a learning process or whether to replace paid entry level positions». Most of the time, internships are unpaid and «a study by the ILO confirms that unpaid internship programs are at higher risk to have a worse post program outcome than paid ones». That's why measures should be taken to secure structured, eligible and paid learning programs.

The survey shows how the majority of UN paid and unpaid interns contribute to work that may have otherwise been completed by paid staff, another evidence of the relevant contribution of interns inside these offices.

The work of Fair Internship Initiative is now available to all UN agencies: they have the task of taking their cue from the data, to review their internship programs and ensure real opportunities for all young people.

Marianna Lepore